What Santa brought me...
Man, I must have been good this last year... Just check out what nice stuff Santa got for me!
Though, I had to wait a while because it was the US Santa and he didn't deliver to Europe...
Let's start with some bushings for my old ambulance, an almost complete set of bushings for
the front axle. It's a torsion bar front axle (FA-9), and sadly the elfs at NAPA couldn't locate
more than one set of strut rod bushings. But everything else is there, and the second strut rod
bushing kit is on the way...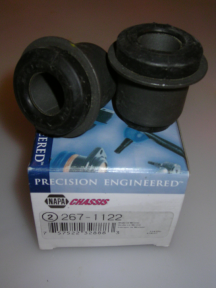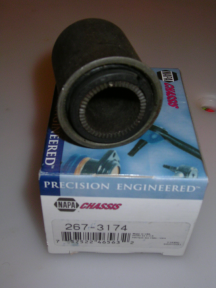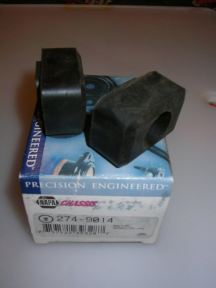 Upper front control arm bushing, upper rear and lower control arm bushing, and the strut rod bushing.
Don't you just love when Santa knows exactly what you want for Christmas? The Swedish Santa
was a bit grumpy this year, so he only had a pair of oven mittens and an adjustable wrench for me.
The American Santa on the other hand out did himself. Not only did I get the bushings above, he also
provided me with a complete kit of gauges from Dakota Digital! Speedometer, temp gauge, oil
preassure gauge, fuel gauge, a volt meter, and senders for all of them.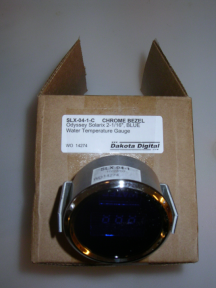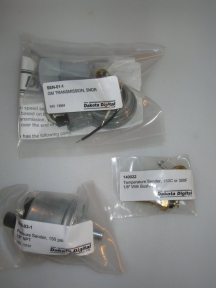 Temp gauge, speedometer and senders shown...
And as if that wasn't enough he also threw in a set of eight new injectors for my diesel engines!!
So, all in all this Christmas just couldn't get better! But wait a minute.... There's another Christmas
coming up, and it's just round the corner... What should I put on the wish list this time??
A matched pair of Chevy ¾ ton axles with a 3.73 ratio
Two sets of ARP studs for the heads of my 6.2's
Two sets of timing gears for the 6.2's (not sprockets and chains, GEARS)
Maybe a new welder?
Man, I need a larger stocking!!